Magic Pad Light Up LED Board Learning Tablet
The New Way To Draw, Sketch, & Create!






Bring your art to life!
Magic Pad is the fun light-up drawing pad that illuminates your art!
The exciting new way to draw, sketch and create! Magic Pad's unique screen is crystal clear!
Simply press the button to see your art glow super bright like magic!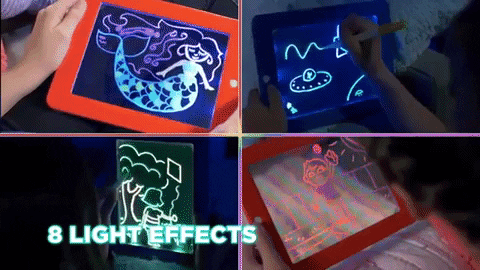 Choose from 8 different & colorful light effects! Watch your art flash, scramble colors & more!
When you're done simply wipe the screen clean to create all over again!
Play your favorite games like Tic-tac-toe or solve a maze!
Best of all, Magic Pad makes learning fun!
Great for spelling, math and reading! Take Magic Pad with you anywhere!
The portable design is hours of fun on long car rides!
Make each work of art a glowing masterpiece with Magic Pad.
Features
Reusable- Just Wipe Clean and Do It All Over Again
Makes Learning Fun – Great for Spelling, Math & Reading. 
Portable - Great For Keeping Kids Occupied While Travelling
Unique, Crystal Clear Screen – Trace Your Favorite Design


Package Includes:
Pad
30 Insert Cards
3 Dual Sided Neon Pens
Instructions & Fun Guide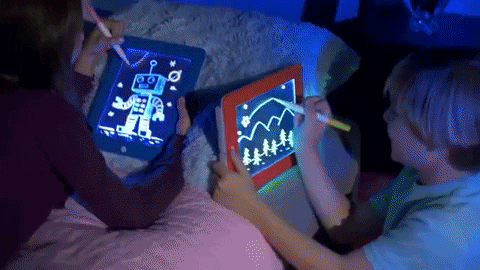 Makes Learning Fun!
---