Anti - Dog Barking Device
Anti - Dog Barking Device Humane And Shock Free!
DOES YOUR DOG BARK NON-STOP?
Dogs are indeed man's best friends, but sometimes they can get quite annoying when they start barking. It's okay once in a while, but if your dog has a barking problem, something needs to be done.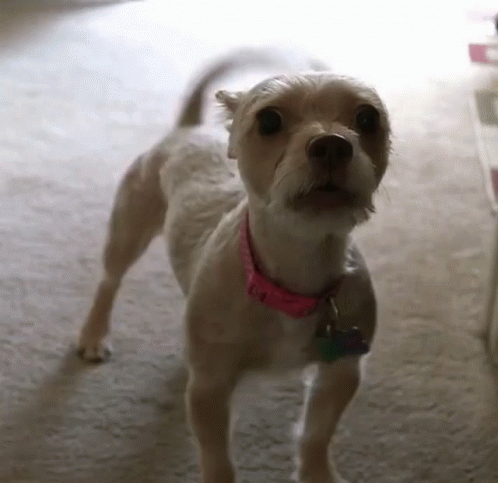 When would you use this?
Barking is normal dog behavior, but when it is excessive, or occurs at inappropriate times, it can be a problem.
For example, if your dog's barking is keeping you awake at night and disturbing neighbors, then this device can be a real savior.
Use the Anti - Dog Barking Device to train your dog to stop barking and other annoying behaviors. Best used in conjunction with positive re-enforcement training. When your dog barks, activating the device will emit a high frequency sound inaudible to human ears, but very annoying to dogs. Your dog will get a surprise, and stop barking. And if you then positively re-enforce them with a treat for having stopped barking, it will accelerate the effectiveness of changing the unwanted behavior permanently.
Although annoying to the ears of dogs, the sound emitted by the device is completely harmless to both dogs and humans. Some other high powered devices could be dangerous, but this one is well within safe limits.
The device also has an LED light, which works in conjunction with the sound. Once the dog associates the annoying sound with the light, just using the light on its own is often enough to stop the unwanted behavior.
The trainer is based on the theory that ultrasound (more than 20 KHZ) is above the upper limit of human hearing but is audible and distracting to dogs. The LED component of the device emits a 2800 mcd strong white light.


Features And Benefits:
Harmless and humane ultrasonic to deter dogs from annoying and aggressive behaviors
Lightweight and portable handheld device
Works up to 50 feet
Requires battery (NOT INCLUDED)
LED flashlight also functions as a battery indicator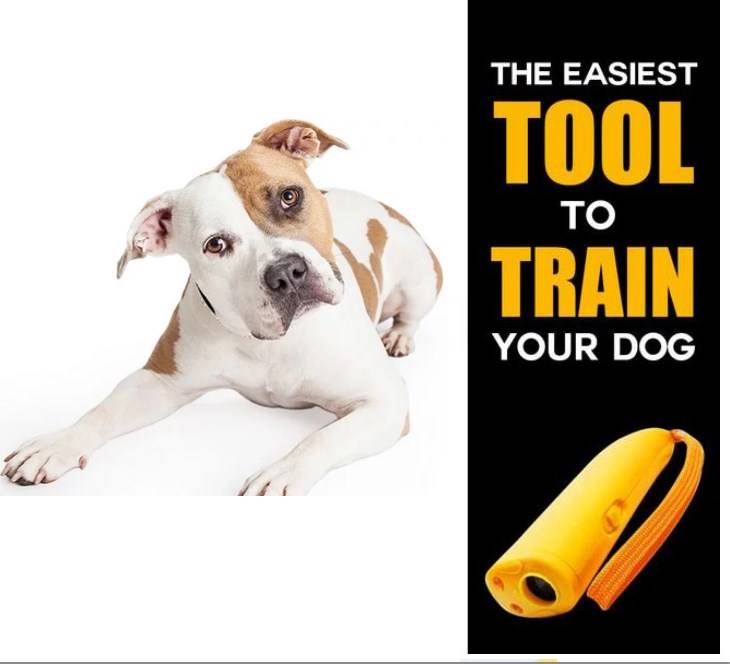 Specifications
Color:

 

Black, Yellow
Frequency:

 

25 kHz
Sound Pressure:

 

130 dB
Maximum current:

 

130 mA
Created:

 

9 V battery (not included)
Dimensions:

 5.1 

x 1.5 x 1.1 inches
Net weight:

 0.2

 lbs
In-Stock Now: FREE Shipping! 

                     


---